Zuppa Toscana (My Copy Cat Recipe)
Servings: 8
Ingredients:
1 tbsp olive oil
4 fresh hot Italian sausage links, remove the casing (hot optional)
1/2 medium onion, chopped
1 tbsp minced garlic
2 tsp salt (optional)
1 tsp Underground Spice Market's Spicy All-Purpose Spice Blend
1/2 tbsp Underground Spice Market's Italian Seasoning
3 red potatoes (or russet potatoes), medium dice
water
2 cups fresh kale, chopped
1 cup bottled alfredo sauce (I used a roasted garlic Parmesan flavor)
Instructions:
In a large pot: heat up oil.
Brown the Italian sausage for 1 minute.
Add the onions, garlic, salt, spices,and herb blend.
Finish cooking the sausage all the way through.
Add the potatoes and cover with water.
Cover the pot and allow to simmer for 10 minutes.
Remove the lid and add the kale.
Cover and bring to a boil, simmer for 5 minutes.
Remove lid and allow to simmer for another 5 minutes.
Add the alfredo sauce and stir until completely blended in.
Serve immediately.
Spices used: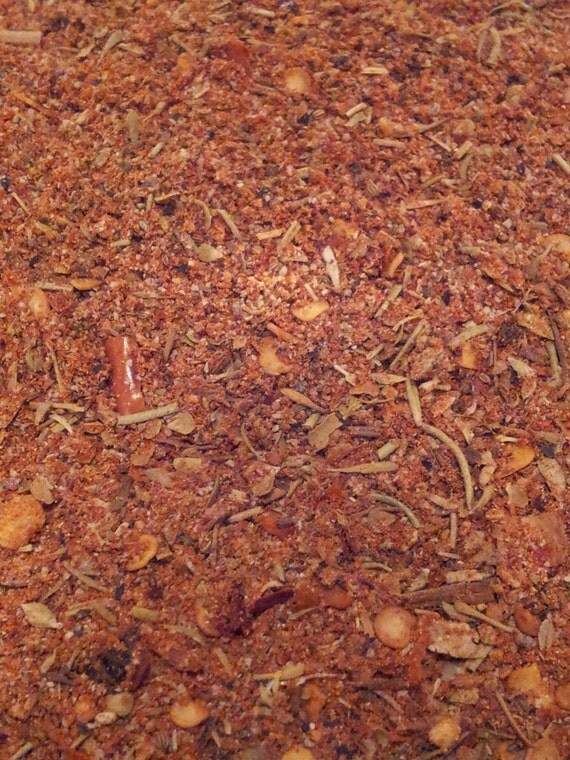 Spicy All-Purpose Blend. Click Picture for Details.
Italian Seasoning Blend. Click Picture for Details.




VISIT MY STORE