Quick and easy side dish with a citrus ginger punch.
I'm dedicated to easy quick recipes for busy parents... This is a quick version to stir-fried brown rice.
Scroll below for recipe.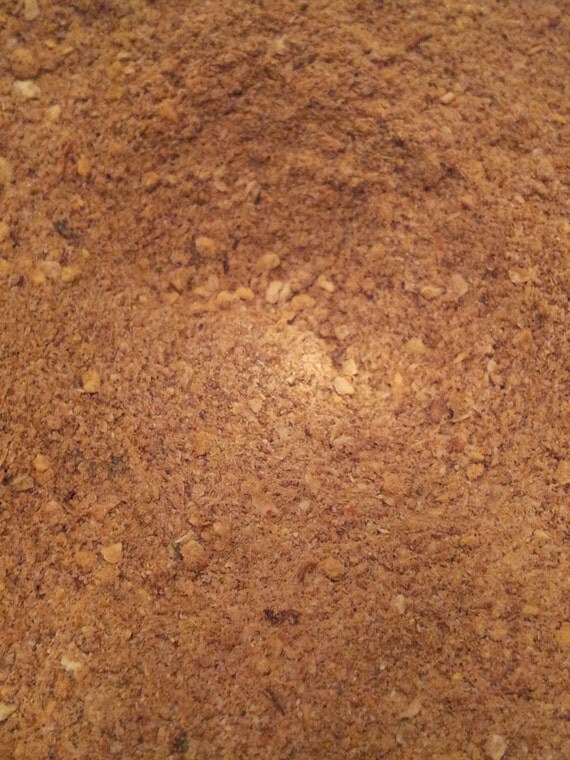 CLICK SPICE PICTURE ABOVE TO VISIT STORE
DESCRIPTION
A mixture of citrus & ginger with a spicy kick. Great for poultry and fish.
********************************************

INGREDIENTS
Lime, Onions, Ginger, Bay Leaf, Clove, Lemon, Orange, Cayenne
*******************************************

WEIGHT
1.75oz
*******************************************

OVERVIEW
"Shhhhh it's a secret...Your family will never know!"
- Can be shipped anywhere nationwide..
- Contains no salt, sugar, preservatives or additives.
- Convenient for diets, diabetics, low sodium, fitness and nutritional meals.
- All blends are made to order, never pre-made and stocked.
- All spice blends are just $2.99+.
- Follow me on Instagram at: GoRedChef.
- Intensify your dishes with some help from the Red Chef with prepared blends mixed to order
- My creativity and collection just keeps growing with you in mind, there will never be a dull moment in the kitchen.
*******************************************
Stir-Fry Brown Rice
Ingredients:
2 bags ( 3.5 oz ea/ 1 cup ea) of Instant Brown Rice, cooked
1 tbsp vegetable oil
1 tbsp sesame oil
1 medium onion, chopped
1 tbsp minced garlic
2 eggs, beaten
1 cup frozen mixed vegetables (corn, peas, green beans, and carrots)
1/2 tsp Underground Spice Market's Citrus Ginger Spice Blend
3 tbsp mushroom soy sauce (substitution: low sodium soy sauce)
Instructions:
Follow the instructions on the Instant Brown Rice package (I like to add a little bit of salt and a piece of chili in the water). Once cooked , drain and set aside.
In a large saute pan, heat up the vegetable and sesame oil.
Add the onion, garlic and sweat until translucent.
Add the beaten eggs and cook until scrambled.
Add the frozen mixed vegetable and brown rice and mix well.
Add the mushroom soy sauce and mix well again until the sauce coats the rice.
Cover and lower heat and allow the steam to heat up the vegetable rice mixture.